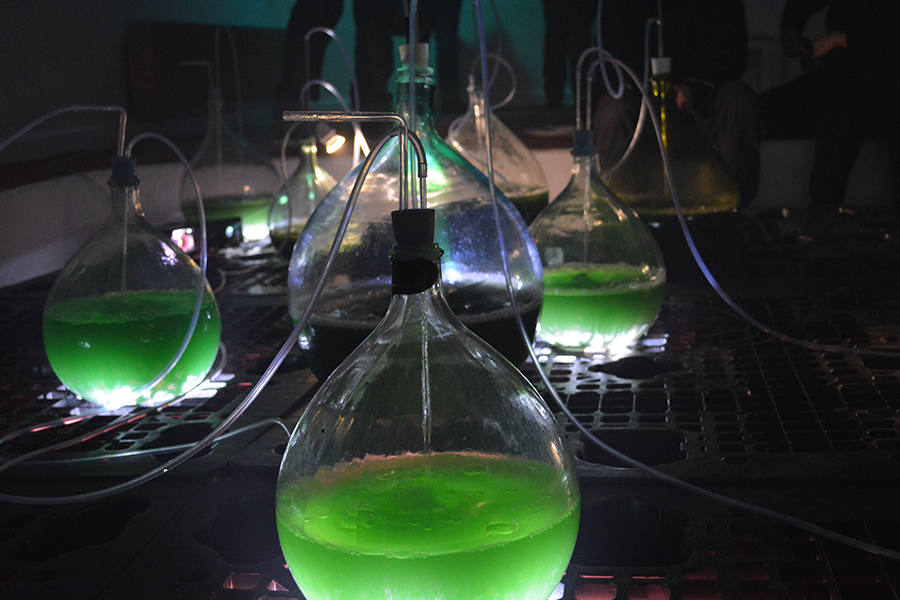 Viridarium
Viridarium is one of the many sides of the project: "Viridis, the spirulina farm". It is a set of installations which consist of a spirulina bioreactor using 'dame-jeanne' containers (name given to the glass bottles usually used to store wine, oil or alcoho) receiving strains of spirulina cultures and whose growing factors are controlled thanks to sensors and actuators (light, heat, bubbling).
It undertakes a reflection on the possibilities for installation in space using spirulina and to extend the possibility to explore alternative displays of the spirulina farm. The sound dimension is important. Each one of the cylinders is amplified by means of a piezo connected to an amplifier. The bubbling in contact, glass walls produces crystal clear sound effects and which sometimes results a larsen feedback.
The Viridarium becomes both a pleasure garden, within meditation, quiet and small talks are possible while the algae grows and makes the whole space a reflective green area.




Glass jars, sound amplification, projectors, various electronics, bubblers, laboratory glassware
CCO, Villeurbanne, AADN, 2013-2014. Gamerz festival, Aix-en -Provence, 2014. Le Zo, Nîmes, 2014.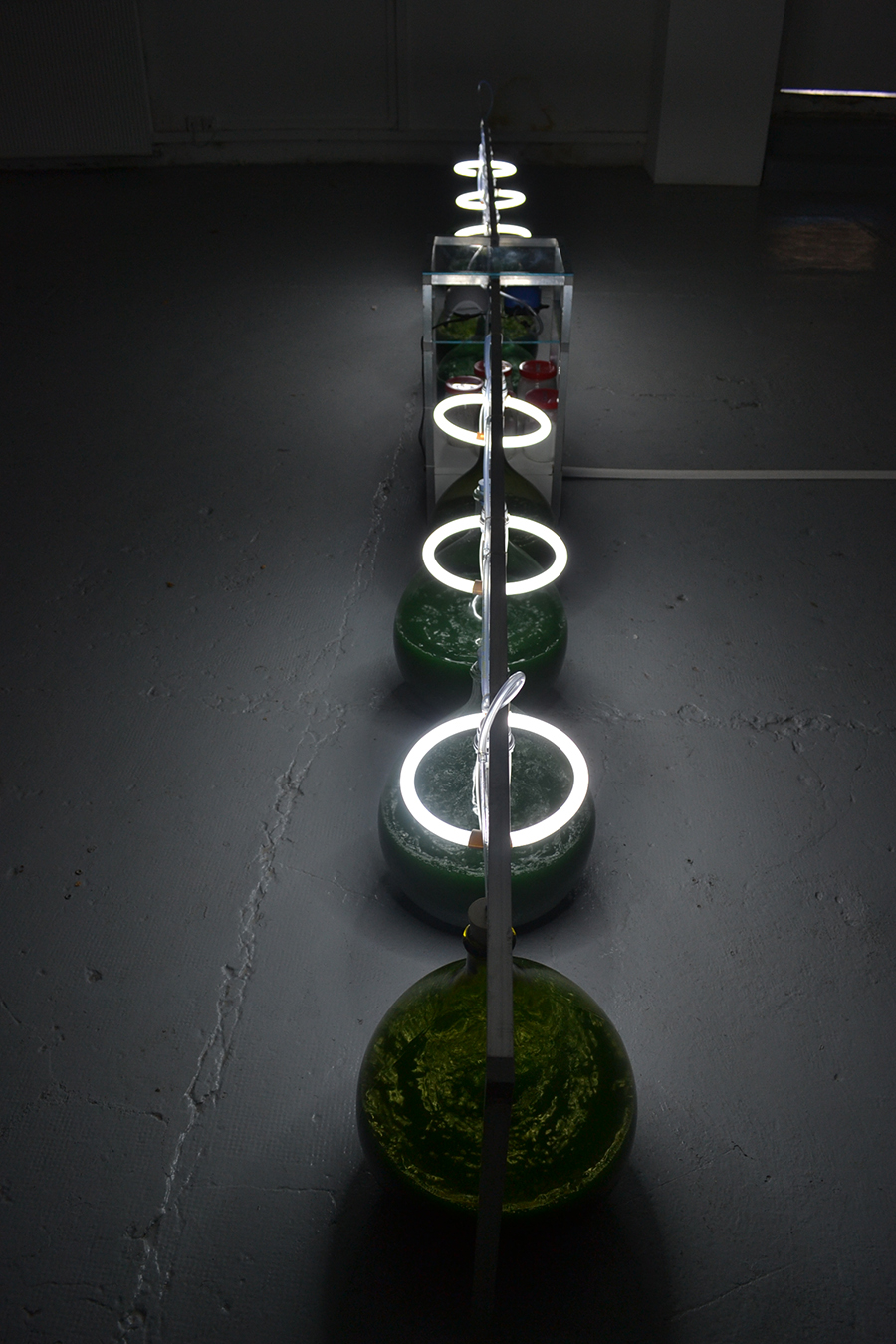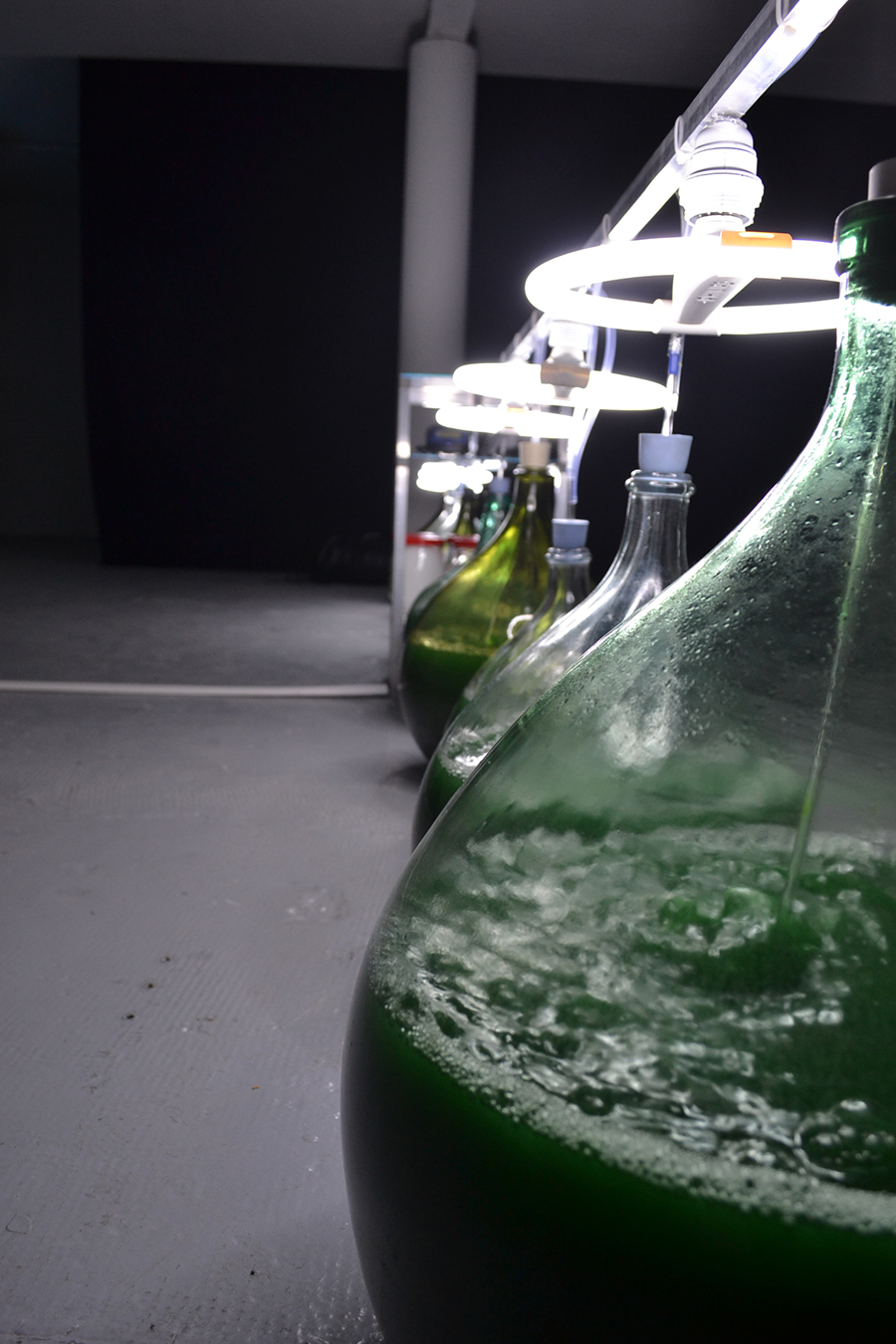 height="630" frameborder="0" allowfullscreen>